Summer brings excitements for holiday, chilling under the sunlight with a iced- cold Starbucks coffee cup, or walking in the park. As we all know, the sunny days don't last long in the UK, so when the sun is out, everyone is happy!
However, you will need to look after your skin very well as it will be exposing to UV lights. As you age, your skin generate new cells slower and showing more marks and sun spot on your skin. Suncream is a great idea, but may not be enough, your skin needs to be boosted with nutrients, vitamins at night for a good recovery. Don't panic, we have perfect solutions for you.
AHC Hydra Soother Mask (5pcs)
Korean skin care claims below effects so you must give it a try.
Intensive and Lasting Hydration: Containing 50% hyaluronic acid which has high water-attracting and retaining the ability and stays on both sides of the skin to relieve stress and roughness of the skin.
Skin Rejuvenation: Rejuvenating damaged cells and provides antioxidants to help increase skin? self-healing and self-protecting abilities.
Cooling Effect: It provides skin with the moisture and nourishment. Feel that healthy, renewed sensation as the cooling effect works into the skin to bring back a healthy glow.
Once opened, as you can see, you will find a sheet mask that feels slimy with excessive essence, 27ml to be exact. This is what gives these sheet masks their kick! The Hydra Soother Mask is infused with 50% Hyaluronic acid solution. As you may have already known that Hyaluronic acid is one of the best ingredients to bring back moisture to the skin, Hyaluronic acid attracts and retains water deep inside the skin, while rejuvenating and protecting it.
So AHC Hydra Soother Mask also acts as a stress reliever for your skin due to its calming effect.
This mask adheres smoothly on your skin, you can leave the mask on for about 20 ~ 30 mins and gently pat and massage with remaining solution down to your neck and other parts of body. Why waste all the good essence?
This is definitely one of the best hydrating mask sheet ever and give yourself a lavish treat for your skin once in a while. The gentle nutrients penetrate to your skin with great soothing effect. This mask doesn't irritate even for sensitive skin. After couple of use, you will feel that the makeup seems a lot easier and looks better the next morning which is just the cherry on top.
A perfect gift for your loved ones and who has a big date the next day?
Link to shop: AHC Vital Medica Hydra Soother Korean Face Sheet Mask, Pack Of 5
Leaders Insolution Aquaringer Skin Clinic Mask:
Leaders Insolution is a leading dermatological clinic based in beauty-obsessed South Korea that has developed a lush collection of masks targeting specific skin issues.
If you're not masking, you're missing out! On brighter, clearer, smoother, more hydrated skin, that is. Introducing one of Korean Beauty's all-time best selling face masks – the Leaders Insolution Aquaringer Mask. This mask sheet sells by the hundreds of millions every single year!

Leaders Insolution Aquaringer Skin Clinic Mask is a daily cotton sheet mask that provides intense moisture and nourishment to dry skin resulting in instantly refreshed skin. Natural Alps glacier water supplies the skin with hydration and energy. Wrinkle improving ingredient, Adenosine, prevents and minimises fine lines and while increasing elasticity.
BENEFITS
Can be used every day
Diminishes dead skin cells
Delivers intense and long-lasting hydration
Silky cellulose mask sheet that moulds to your face for the closest possible fit
Mask is drenched in nourishing essence that is directly transferred to your skin
Leaves you feeling luxuriously hydrated with skin that is soft and supple to touch
Wrinkle improvement function (certified by the Korean Food and Drug Administration (KFDA)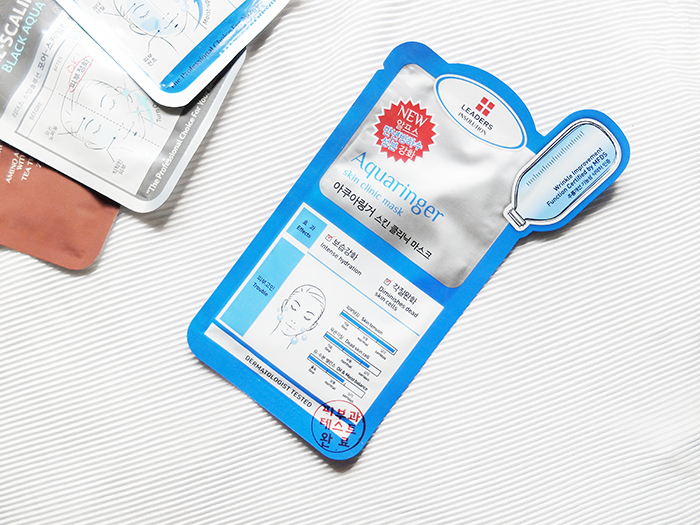 STAR INGREDIENTS
Sugar Maple extract – works as a naturally derived alpha hydroxy acid that removes bacteria and dead skin, repairing damage caused by free radicals and preventing new blemishes and wrinkles from forming.
Arnica montana – has proven analgesic and anti-inflammatory properties. It can enhance blood circulation and reduce inflammation.
almitoyl Tripeptide-5 – asynthetic peptide that is believed to play a role in the appearance of skin firmness.
Sodium Hyaluronate – a molecule holds 1,000 times its weight in water, making it an effective moisturizer. When applied to skin, it helps skin retain moisture.
Chamomilla Recutita (Matricaria) Flower extract – commonly used to relieve inflammatory skin conditions and calm sensitive skin. Provides some antioxidant protection and can be used to soothe, moisturize and inhibit the growth of bacteria.
Shop now:
https://www.oozz.com/product/leaders-aquaringer-insolution-skin-clinic-korean-face-sheet-mask-pack-of-10/
Mediheal R:NA Proatin Korean Face Sheet Mask, Pack of 10
Uneven skin pigmentation (or hyper-pigmentation as it is often known) is a common skin complaint. Dark spots – known as age spots or sun spots – or dark patches of skin frequently appear on the face, hands and other parts of the body regularly exposed to the sun. As a result, you tend to have more dark spots during summer. The darker-colored patches of skin can be any shade, from tan to deep brown.
This Vivlas glowing face mask strengthens skins energy and creates clear and vitalised skin with rare and precious nutrients that brighten skin and contains patented ingredients valuable for skin nutrition. This premium silver foil mask multi-cares for skin with its golden fermented black tea energy and Diamond and Pearl extracts. Its premium foil cover delivers ingredients effectively with enhanced adherence. This is definitely a perfect solutions for your skin this summer against harsh sun rays and harmful environmental factors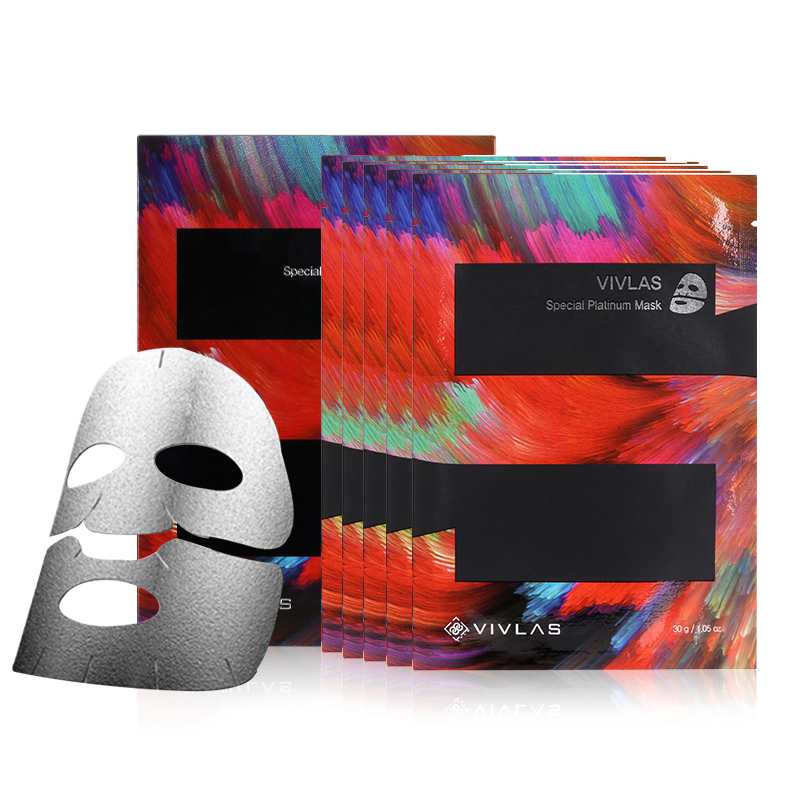 How to use
1. After washing your face, arrange skin texture with toner.
2. Open up pouch and put on Mask to cover every part of face.
3. After wearing Mask for about 15 – 20 minutes, remove it and lightly tap skin for remaining essence to be fully absorbed into skin.
Link to buy:
https://www.oozz.com/product/vivlas-special-platinum-korean-face-sheet-mask-pack-of-5/?c=115